Gamma Xi Chapter
University of Florida
Phase I & II: $1.2 million raised
Phase III Goal: $1.1 million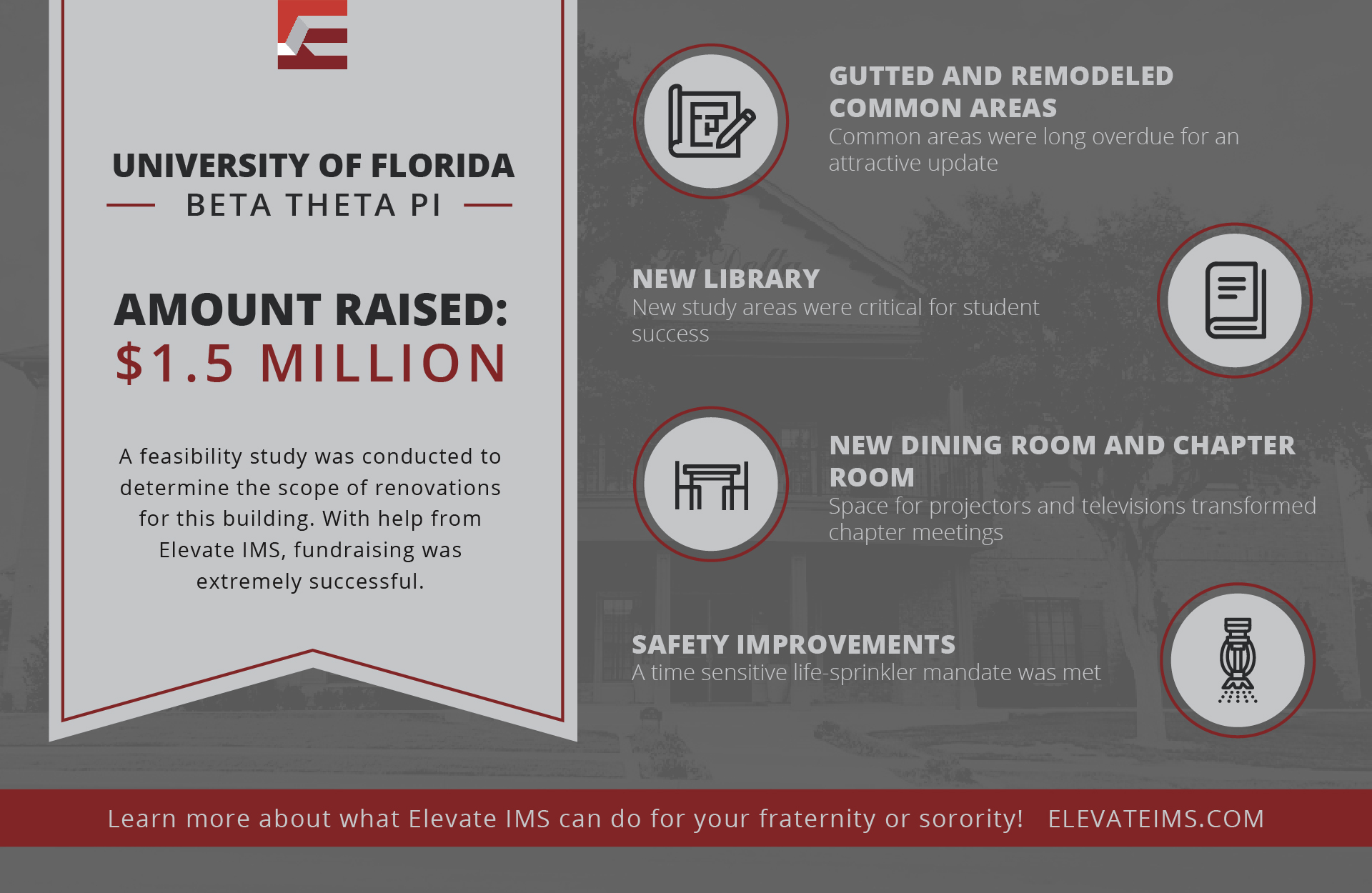 ---
Summary
A decision was made in spring 2008 to undertake a feasibility study to ascertain whether it was possible to renovate and expand the existing chapter house, driven in part by a life-safety sprinklering mandate that needed to be operational by fall 2010.
The project kicked off with a $1.5 million goal, and was incredibly successful despite the 2008-09 financial collapse. Phase I of the new construction started in 2009 with the renovations of the interior, and Phase II started in 2010 with the addition of the new dorm wing, including a new parents suite and library.
The new and modernized living quarters will offer the men of Gamma Xi an environment competitive to other campus housing options.
PHASE I & II
Gut and remodel of common areas
New dorm wing
New dining room
New chapter room
New library
New men's and women's restrooms
Life-safety Improvements
18% participation
PHASE III
Replace the roof
Complete renovation of the kitchen
Replace air conditioners throughout
---
"We've been partnered with Elevate for over 10 years. We worked with them on a campaign that raised more than $1.2 million in 2008 and have

 

continued our communication program every year since. We are currently working with them on a new campaign to raise an additional $1.1 million or more for additional work on the house. We have been very pleased with the team and their support for us."